crossword clue description
a.k.a. brown monkey
monkey drummer
tiny deaths
large scale
source of inspiration for corporate marketing
family photo album
stark tree, point lobos tide pool
public genitals project
arcade game installation
forced labour
we are not the last
the first photographer
suicide in his studio aged 67
interviews with francis bacon
200 lead books : zweistromland the high priestess
crusty skin paint representations
'my pictures are not a revolt against anything, in spite of misery, poverty, and the fear of becoming blind one day, i love life'
'if you put shock into art, and you make shock the point, and you've gone to art school and have some kind of visual education, i imagine you will achieve shock. but that is the same as looking at ads all day.'
thick paint fan brush dragging
meat head portraits
oil tank physical mirror
neon rice fields
i am joes prostrate
scentless apprentice
it was the day my grandmother exploded.
a man goes to knowledge as he goes to war
existence precedes essence
the outsider
familiarity breeds indifference
happy days
ladies and gentlemen we are floating in space!
vote for me as artist of the month. for which i could win a snickers bar and a trip to great yarmouth.
i haven't brought it bowling...i didn't rent it shoes, i'm not buying it a beer, it's not taking a turn...
crying over you
this is your life and it's ending one minute at a time
im a needle starting at zero going the other way
pain in the gulliver
stalker
out of date tins of pineapple
stink palm
medication time
gummo
pi
in vino veritas : 'the kling-klang king of the rim-ram room'
my heart is heavy from such imperfections
hope, rebirth, bleak, sad. poor, beautiful, nervous, uncertain
how strange, innocence
operate on no sleep/confinement/ intoxication
finely-calibrated musical sputnik tracing stardust orbits around the good green earth
why are we all so alone here? all we need is a little more hope, a little more joy
all we need is a little more light.
a little less weight, a little more freedom
i know everything and i may take everything i know
when i take the prisoners swimming, they have the time of their lives
12th fret harp harmonics
death to everyone is going to come
one of my favourite things, sound waves
lamentatious orchestral arrangements
tnt
i'll substantiate the rumour that the english sense of humour is dryer than the texas sand
i'm blind, but not as blind as you
if you only knew
well i'm sick, i'm so sick, of a lot of people, tryin' to tell me, what i can and can't do, with my life
you're not my eater, i'm not your food
all that glitters is not gold
money is the root of all evil
d for effort, d for intent, d because you pay the rent
if i belong, then i'll be longer than expected
what would you do if you saw spaceships over glasgow?
happiness
so we try and try, even if it only lasts an hour
requiem for a dream
your head will collapse, and there's nothing in it and you'll ask yourself: where is my mind?
two tv sets and two cadillac cars well you know it ain't gonna help me at all
band
acoustic, beautiful.
'during the persian gulf war those intelligence reports would come out:
"iraq: incredible weapons - incredible weapons."
how do you know that?
"uh, well... we looked at the receipt. but as soon as that cheque clears, we're going in.
what time's the bank open? 8? we're going in at 9."
excellent paintings using video
collaboration project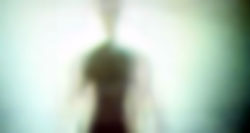 'strobe 3'
2002